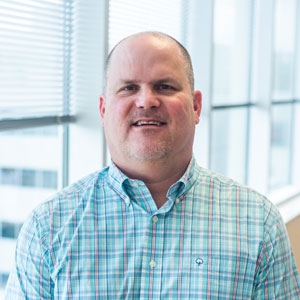 Alan Thomas
M.D.
Alan Quinn Thomas, M.D. joined Pulmonary Associates of the Southeast in September 2010. Dr. Thomas completed his postdoctoral training in internal medicine at Parkland Memorial Hospital and Veterans Affairs Medical Center in Dallas, TX. He completed his fellowship in pulmonary disease and critical care medicine at Vanderbilt University Hospital in Nashville, TN. in 2002. Dr. Thomas was in practice in Texas prior to joining Pulmonary Associates.
Since 1995, he has been a member of the Alpha Omega Alpha Honor Medical Society.
Dr. Thomas is trained and experienced in all aspects of general pulmonology, he has procedural experience in bronchoscopy including endobronchial ultrasound (EBUS) bronchoscopy.
Dr. Thomas is board certified in pulmonary medicine, sleep medicine, and critical care medicine. He has special interest in sleep medicine, interstitial lung disease, and clinical research.
Dr. Thomas is Director of the Grandview Health Sleep Disorder Center, fully accredited with the American Academy of Sleep Medicine.
Dr. Thomas is currently involved in numerous clinical research trials as site principal investigator.
Dr. Thomas is married to his wife Paige and has three children Delaney, Ellie, and Quinn. He enjoys spending time with his family, as well as golf, biking, running, reading, and college football.